Passionate about produce – Fancy a coffee?
General Managers from across our venue portfolio enjoyed a trip this week to UCC Coffee for a unique tour of their Kent Roastery.  Here at elior UK we are passionate about only ever using the highest quality produce so the group were very excited to get the chance of a behind-the-scenes glimpse at how our freshly brewed coffee makes its way across the world to your cup.  We're sure they would have liked a trip to Costa Rica or Kenya, however on this occasion they had to make do with a somewhat sunny Dartford!
UCC are experts in the art of coffee, sourcing only the finest beans from some of the most renown and unique growing regions of the world, including their own plantations in the Americas and Caribbean.   They maintain a stringent sustainability policy, something we feel very strongly about here at elior UK, and work closely with the Rainforest Alliance, Fairtrade and Soil Association Organic.
They roast the beans here in the UK and continually monitor them against key criterion – quality, flavour, aroma, body, acidity and sweetness.  Carefully delivered to our venues across the UK the result is a beautiful cup of freshly brewed coffee each and every batch.
So next time you're reaching for a wake-me-up at your next 7am breakfast meeting or rounding off a delicious dinner, take a moment to reflect on just how much work went into making that steaming cup of coffee.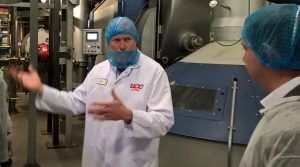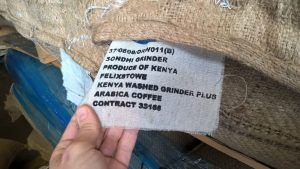 For more information about UCC Coffee visit their website www.ucc-coffee.co.uk